Maximum registration 25 participants.
Training Leads:
Steve Montague, FCES, CE Performance Management Network Inc Shannon Townsend, M.P.M., C.E., Senior Manager, Evaluation at Environment and Climate Change Canada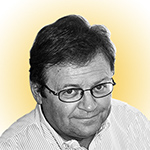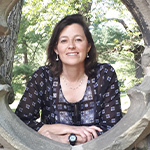 Steve Montague, partner of Performance Management Network Inc. is a credentialed evaluator, a Fellow of the Canadian Evaluation Society and has 35 years of experience as a practitioner in performance measurement and program evaluation as a management consultant, an adjunct professor and as an evaluation manager in a major Canadian federal government department. Mr. Montague has managed major and minor projects analyzing a wide variety of programs for Canadian federal, provincial, United States, Scottish and Australian governments, as well as conducting work for the OECD, the World Bank, the European Union and the United Nations. He has published articles on measurement and evaluation in journals in Canada, the US and Europe and facilitated numerous presentations, panels and workshops on evaluation, performance management and information management. Steve is also a founding member and three times president of the Performance and Planning Exchange.
Shannon Townsend, M.P.M., C.E., has worked in the area of planning, performance measurement and reporting, and evaluation for over 25 years, both in the public and private sectors. This has included time delivering performance measurement and evaluation products for departments such as ESDC, Health Canada, the Public Health Agency of Canada, the National Research Council of Canada, Indigenous and Northern Affairs and Environment and Climate Change Canada. She was also involved in the oversight of the implementation of the Policy on Evaluation while with the Treasury Board Secretariat's Centre of Excellence for Evaluation and has played an extensive role in the review and development of performance measurement frameworks and profiles in numerous departments. Shannon is currently a Manager, Planning Team, with Environment and Climate Change's Strategic Policy Branch.
Course Description
Current Canadian Government directives state that program managers are responsible for developing and implementing ongoing performance measurement strategies for their organizations.
This course directly addresses the following questions related to this need:
How do you construct a Performance Measurement Strategy?
What are the key components? How do they apply to public programs?
How do you apply a PM Strategy in various public sector contexts?
This course will answer these questions by covering Results-Based Management (RBM) and Performance Measurement Strategy (PM Strategy) fundamentals across three two hour sessions – drawing directly from current World and Canadian Government guidance – including updated guidance for the Government of Canada Results Policy. Participants will get directly interactive experience in building key elements of a performance measurement strategy including the logic model (theory of change) and a performance measurement framework- including indicators development and key elements of the Performance Information Profile (PIP).
The topics for this course will involve coverage of the key requirements for a Performance Measurement Strategy including:
Results Framework
Logic Model (Theory of Change)
Program Information Profile (Indicators, methods, sources and other measurement parameters)
Evaluation Strategy
This course will be useful for anyone seeking fundamental information on how to build and use a results and performance measurement framework + strategy – with specific emphasis on Government of Canada applications – but also applicable to other government, not-for-profit and other mission-oriented environments.